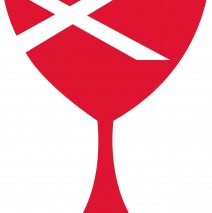 Youth Classes
Children – K thru 2nd Grade
JYF – 3rd thru 5th Grade
Chi Rio – 6th thru 8th Grade
CYF – 9th thru 12th Grade
 ADULT CLASSES:
JOURNEY SUNDAY SCHOOL CLASS
Having read the first two chapters of the Book of Judges, questions are pouring in!  Let's keep it going!  Glen Hudspeth will be teaching the class this Sunday while I'm in Columbus, Ohio.  Glen is an excellent teacher and spiritual leader.  Please bring all of your questions and comments to class this Sunday for Glen to address.
As stated previously, the Book of Judges offers us a look at judges such as Othniel, Ehud, Deborah, Gideon, Abimelech, Jephthah, and Samson.  We will learn about each of these judges and the challenges they faced.  Of course, Samson is the best known of these, but Deborah and Gideon are certainly known to the Bible reading world.
Judges contains inspiring stories and life lessons.  Join us as we journey through this important book.
The Journey class meets in the Library in the Community Center.   We welcome new members to the class and we invite all to join us on a journey of faith as we study scripture, faith, and lives of devotion.
Remember, we meet this Sunday,  July 19th and continue with the book of Judges, in the Library.
 See you then!!!
TNT – "Together-N-Truth" – Adult class which traditionally has used material other than the uniform lesson. This has included a Max Lucado study of the book of Matthew, Rev. Rich Warren's books and lessons from the "Fruit of the Spirit Bible Studies".
Seekers – There are currently four teachers that serve on a rotating basis. Lessons are from the "Present Word" Sunday School Literature. The class is very welcoming and receptive to new members. The Seekers class is actively involved in the life of the Church and surrounding community.
Fellowship – We join together, not just to study the Bible, but to discuss it together in the spirit of fellowship and love of the Lord.